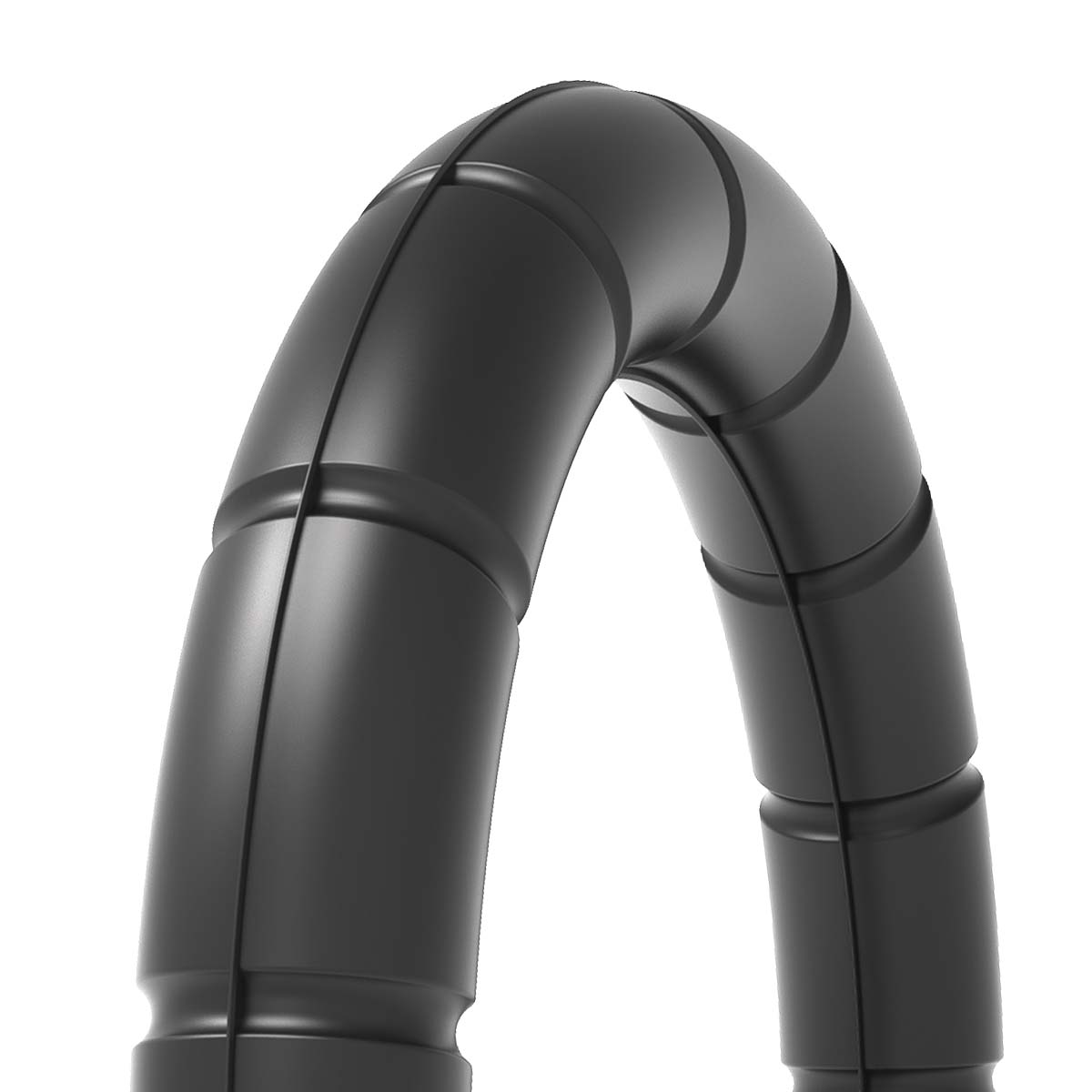 GIBSON MOUSSE ENDURO, REAR / HARD / 1.2 BAR
Available, delivery time: 1-3 days
Product number:
109.9033626
Product information "GIBSON MOUSSE ENDURO, REAR / HARD / 1.2 BAR"
GIBSON® Mousse - "the hidden champion".

The patented GIBSON®MOUSSE revolutionizes the complete, well-known mousse technology!
Patented ring-shaped constrictions offer two significant improvements over conventional technology in hard racing use:
The constrictions absorb additional volume of mousse gel during assembly, which leads to a more effective distribution of the gel and thus to a better dissipation of the heat generated. This increases the service life and thus also the operating times of the mousse.
The patented constrictions increase the tire contact area. The result: improved adhesion, maximum grip and extreme steering precision significantly improve driving performance.
Mousse - sponge rubber rings that are becoming more and more widespread in off-road sports.
Mousse is used instead of a classic, air-filled tube in the tire to provide it with the necessary volume
these sponge rubber rings are offered in different degrees of hardness in order to simulate the air pressure that is common in the classic inner tube
this is achieved in the course of the production of such foam rubber rings, by making this foam, from which the foam rubber consists, differently dense or loose
the use of mousse prevents the tire from flattening due to external impact, e.g. a nail, or hard, sharp edges that can cause a tube to burst
this guarantees the rider in training use - and of course especially where it matters - in competition use, the finish without a flat tire!
each GIBSON®Mousse is delivered in a carton, additionally shrink-wrapped in foil with negative pressure
this ensures maximum protection against degassing, sunlight and dirt, which leads to an additional increase in life expectancy
Mousse has a limited shelf life, as the sponge rubber is subject to a natural shrinking process - for this reason, GIBSON® Mousse is only ever produced in such quantities that the customer can be guaranteed maximum storage & service life
worldwide patent protected
for all applications
especially developed for the extreme requirements of Enduro use
specially developed grooves give the Gibson mousse a longer shelf life than that of the competition
| | |
| --- | --- |
| Constrictions: | 8 |
| Hardness: | Rally |
| Produktgruppe: | Mousse |
| Rim size: | 18 inch |
| suitable for tire dimensions: | 140/80-18 also fits 120/100-18 |

GIBSON® Tyre Tech
The GIBSON® Tyre Tech brand is strongly influenced by a passion for motorbike off-road racing. The company was founded in 2014 based on this passion and the goal of developing and manufacturing high-performance off-road tyres. As part of globalisation, GIBSON® also maintains worldwide business relationships. A team of developers with many years of international success in tyre development works with us on future innovations. Our global production network manufactures products of the highest quality, which we make available to all off-road fans. Just like GIBSON® tyres, the worldwide patented GIBSON® mousse and GIBSON® tubes also stand out with their absolute top quality. Always being one step ahead and constantly improving existing products is what drives us every day. The close contact to our riders on the track and to our global sales partners helps us reach our goals. Their experience and expertise flow into the new development and optimisation of all GIBSON® products.
zentheme.detail.manufacturerWebsite